Our vision is to become the standard for innovation. Since our inception, we have been laser-focused on designing solutions that grow through collaboration, enabling us to be your innovation partner.
Our mission is to deliver innovative solutions that drive your success.
Innovation is possible because human imagination has no limits. We know that ideas have the power to change the world and strive to solve the problems that matter most. We help you transform your ideas into reality.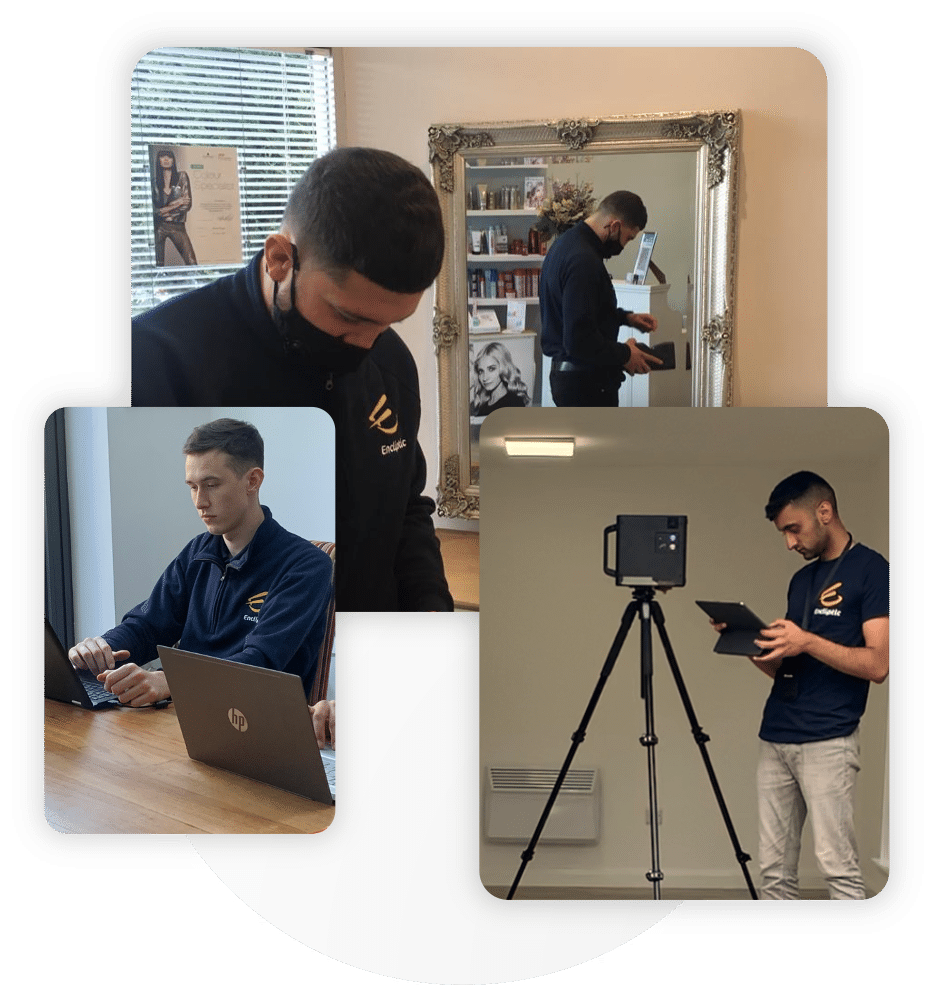 We are proactive and creative in our pursuit of excellence. Creativity flourishes when we give people the freedom to explore solutions from many different angles.
At Encliptic, we encourage everyone to think creatively and support our people as they challenge the status quo.
We intersect across functions to create new opportunities in working and living. We foster an environment that inspires us to keep learning, improving, and growing as individuals and a team.
We provide upskilling so our team members can enrich their digital proficiency and transcend their capabilities.
Our passion for problem-solving shines through the uncertainty of an ever-changing world. Change is the only constant, and we embrace it. We enjoy a challenge, particularly finding intelligent solutions to complex problems.
We do this by being accountable, progressive thinkers who apply a strategic mindset to everything we do.
Our diversity of thought is one of our greatest strengths. We value individuality and foster creativity to encourage innovation.
We strive to be the best by recognising and developing the talents of each team member.
Creativity unlocks solutions. Individual creativity allows us to solve problems together. Creativity empowers us to think differently and make the impossible possible.
It takes all kinds of minds to create a world. Creativity isn't just about being different. It's about being fearless, innovative, and looking at things with a blank canvas.
We understand that no two brands are identical, and we approach every project with this in mind.
We take the time to understand how your brand fits into the larger world, what path you are trying to create for it, and how we can most effectively support your vision. 
Our team is the backbone of the company. We are diverse individuals, and our differences make us great. We build a positive environment where everyone's unique talents come to fruition.
We value the unique perspective of each team member and the synergy that comes from working together.  
Quality is the cornerstone of everything we do. We are committed to delivering only the highest quality products and services, and we maintain a rigorous focus on excellence in everything we do.
Our uncompromising commitment to quality is what makes us the best.
Director
Business Development
Marketing &
Customer Experience
Reach out to the team and we will get back to you with any additional information within 24hrs.