Delivering innovative solutions that drive your success
We are Changing the way Brands Make
Technology Personal
WE ARE CHANGING THE WAY BRANDS MAKE
TECHNOLOGY PERSONAL
As a team of creatives who design and implement digital twin marketing campaigns. Our vision is to become the standard for innovation.
Since our inception, we have been laser-focused on designing solutions that grow through collaboration, enabling us to be your innovation partner.
Driving results through
Digital Twins
DRIVING RESULTS THROUGH
DIGITAL TWINS
agree a VT is a major factor in the purchasing decision.
'Click Through Rate' on booking features.
increase in online interest with business listings.
of users want to see a VT on a company website.
Hotels that are using virtual tours are getting up to 135% increase in online revenue. (PwC,2019)
Equip your sales and marketing teams with tools that create an omnipresent experience.
Leverage ground-breaking technology to connect with customers through an immersive experience.
4 Ways Digital Twins Boost Sales for Hospitality and Leisure
Connecting You Locally,
Sharing Globally
CONNECTING YOU LOCALLY

SHARING GLOBALLY
AND
don't

just take our word for it
Andy Glover
Head of Marketing and CX, Places Leisure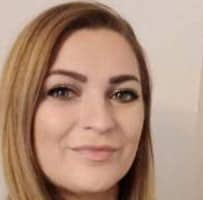 Monika Jagielska
Sales Manager, Accor
Connect your brand to your

Digital Presence
CONNECT YOUR BRAND TO YOUR
DIGITAL PRESENCE
Keep your sales and marketing technologies interconnected to enhance communication between your teams. We will do the rest, and enable digital convergence between the applications, software, and media used by teams everyday.
Connect with customers like never before. Divert them to your website and sales channels and enjoy increased traffic throughout your online presence.